AccuFast Cushions were developed in 1992 by Olhausen Billiards and VIP Rubber. Olhausen sent surveys to their consumer base and asked what they could do to improve their product. Standard billiard table cushion rubber was developed in 1880, and the recipe has really not changed since.
Not all 100% pure rubber cushions are created equal. Cheap fillers have been used in billiard cushions for years. However, more and more billiard manufactures are following Olhausen's® lead and making cushions from 100% pure gum rubber. But why settle for an imitation when you can have the cushion that has set the standard for accurate, consistent play-Accu-Fast. Of the five grades of rubber available, only the highest grade is good enough for Accu-Fast. This premium-quality rubber is processed with proprietary chemicals and pigments to increase accuracy and produce consistent play. To prevent the tendency of rubber to revert to its natural soft state, Olhausen also uses special "anti-reversion" chemicals. And because of scientific advances in the curing of rubber, canvas control fabric is not needed with Accu-Fast cushions.
For optimum performance Accu-Fast cushions comply to a true K-66 face profile, which has been the standard of the industry for nearly a century. To help protect the environment, they comply with federal air-quality regulations. What's more, Accu-Fast cushions are made in the good ol' U.S.A. (It would be less expensive to import them, but Donny wasn't willing to sacrifice quality in the most important part of your table.) This is why Olhausen has the confidence to offer a Lifetime Warranty on its Accu-Fast cushions. That's right-a lifetime warranty. So the next time someone says, "All pure rubber cushions are the same," you can straighten them out, right?
"Accu-Fast Cushions were designed in the early 1990's… our business has tripled since then!" – Donny Olhausen, CEO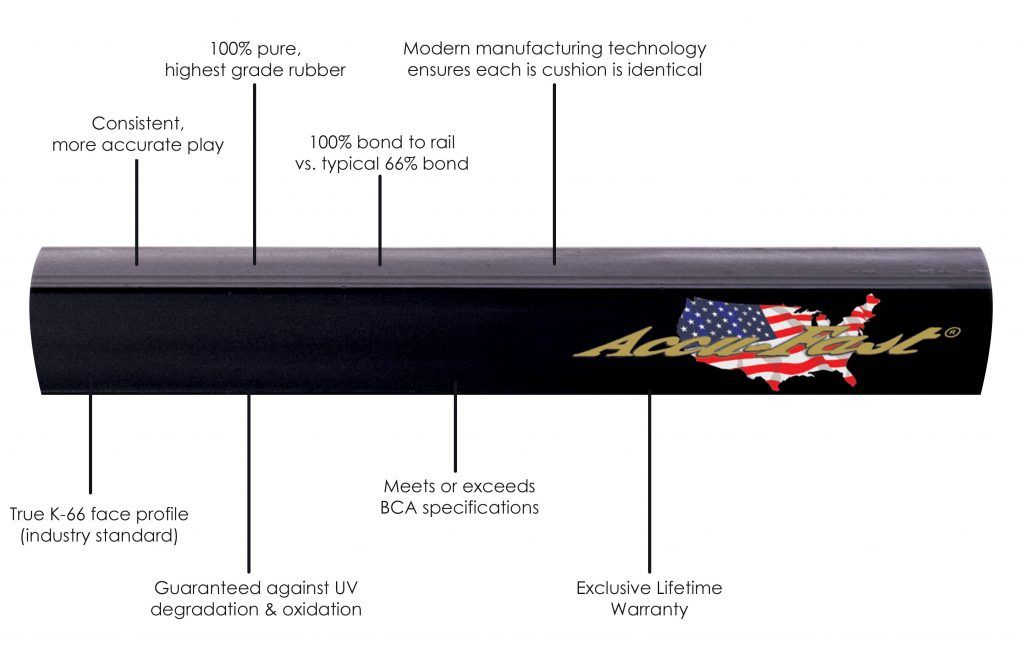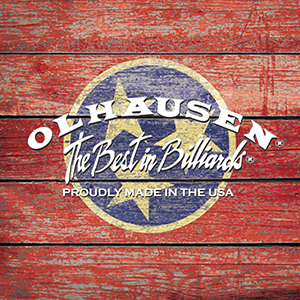 Latest posts by Olhausen Billiards
(see all)